It's Friday and my brain is already set to weekend mode! The chilly mornings have made it even harder to get out of our cozy, Pendelton wool blanket lined bed lately, and this morning was no exception. Truthfully, only the promise of a hot cup of coffee is about the only thing that gets me out of my cozy spot nowadays. Well, that and maybe a cozy outfit to wear, like this wool and ruffles look I whipped up the other morning. Trapeze slips from Free People have to be one of my favorite layering pieces of all, and since I recently added this tea color gem to my closet, I figure it was time to wear it out. I'm not usually one for ruffles, but there's something about this slip that just does it for me.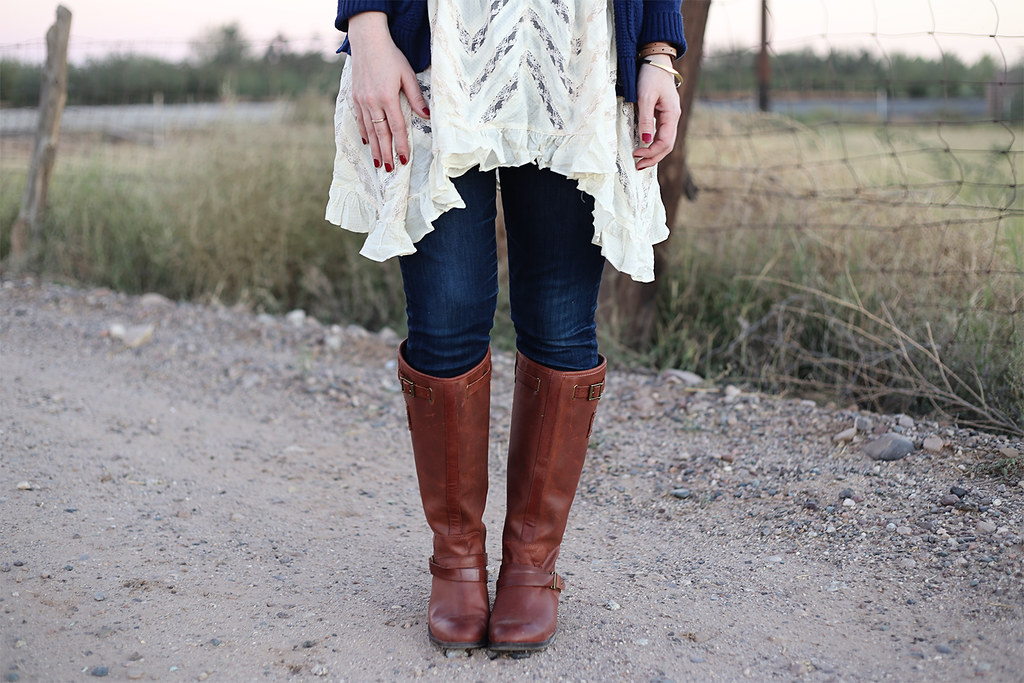 Outfit details:
Madewell cardigan
Gap jeans
Scott and I are starting out the weekend with a bang by attending an ASU basketball game tonight with some sweet friends. In all honesty, this is my first ASU sporting event I've ever been too -- WHAT! Yeah, I may have gone there for four years between my two programs, but I never once went to a game. We'll just say that school spirit was never my forte. Anyways, tomorrow one of my besties is coming into town and we're going on a coffee date - the best kind of bestie dates. It's been way too long since we've seen one another so I'm way stoked to get to spend some time with her during her short trip home - love ya,
Court
! We don't really have any other plans throughout the weekend, but I'll definitely be filming another video for ya'll! If you have any suggestions of what you would like to see in my next video, please leave me a comment and let me know!
Have a great weekend, friends!
-Chelsea xo