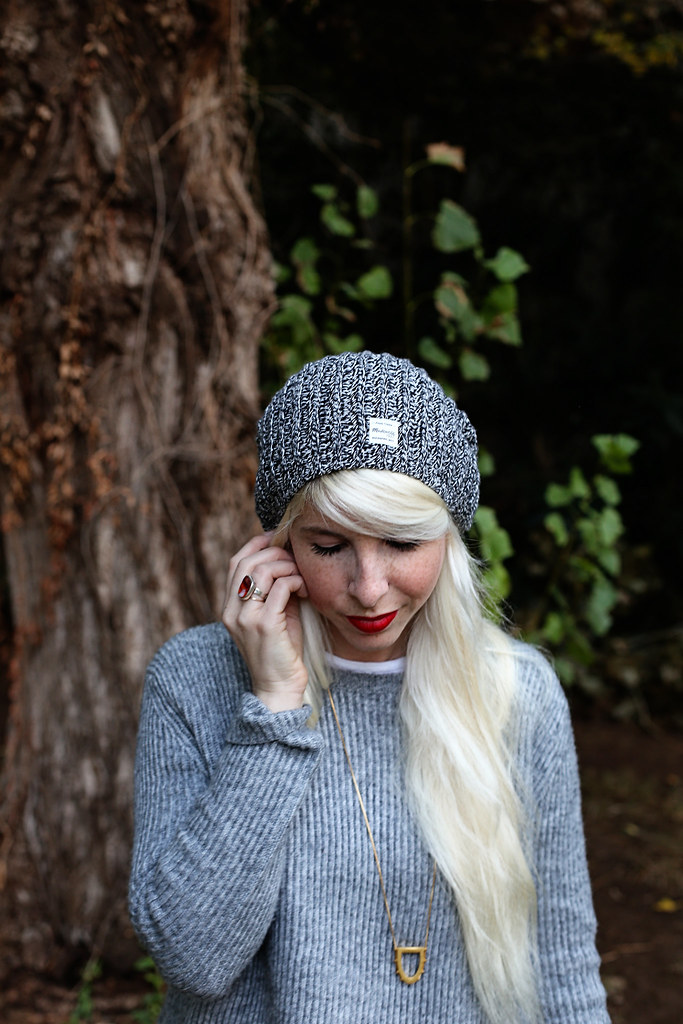 Finally -- beanie season is here! Ok, that may sound a bit silly, but I literally wait all year long for the time to come when I can layer up, throw on a beanie and call it a day. Truthfully, I love hats during all seasons, but there is just something special about bundling up and putting on a cozy hat to keep you warm during the late fall and winter months. We've been having some seriously chilly days around here lately, but Scott and I have been enjoying the colder weather so much -- we're definitely desert rats, but it feels so good to bundle up, put on a fire and sip some hot coffee or coco (with a pump or two of peppermint in there!).
Aside from digging on beanie season, Scott and I have been spending our days working hard at
Citizen Home Decor,
spending time with family and friends, and slowly getting into the Christmas spirit. On Friday, we took part in the 10th Annual
Frances
Crafeteria -- a local craft fair that is one of our absolute favorites events to be involved in! We had a busy, but super fun, evening down at Medlock Plaza in Phoenix and really appreciate all you local folks that stopped by our booth and said hello! On Saturday, we spent the afternoon celebrating my niece's first birthday, and then spent the evening with my work family celebrating the holiday season and an amazing year well done! Sunday was our day to sleep in, go grocery shopping, check out a neat tree farm, finally decorate for Christmas and have dinner with some dear friends. This week, we're aiming to slow things down just a bit, and spend a little more time decorating, starting our Christmas shopping and maybe baking a few festive treats or two -- tis the season, right?!
Outfit Details:
Have a great rest of your evenings, lovelies!
-Chelsea xo